The pandemic created lasting impacts on how we think about work.
"The Great Resignation," "The Future of Work," and "New Normal" are now part of our common vocabulary. These terms – and their underlying themes – reveal the shift in the employee experience and, by extension, how HR operates.
Recently, Gartner found that at least 48% of employees will work remotely even after the pandemic. Companies are also migrating a growing percentage of their workforce to the gig economy, with 32% using "contingency workers" for cost savings. For these reasons and more, 92% of employers intend to make employee experience a priority through 2024. Prior to the pandemic, just 52% said so.
It's clear that business operations are changing, and workers' expectations for their future careers are evolving as well.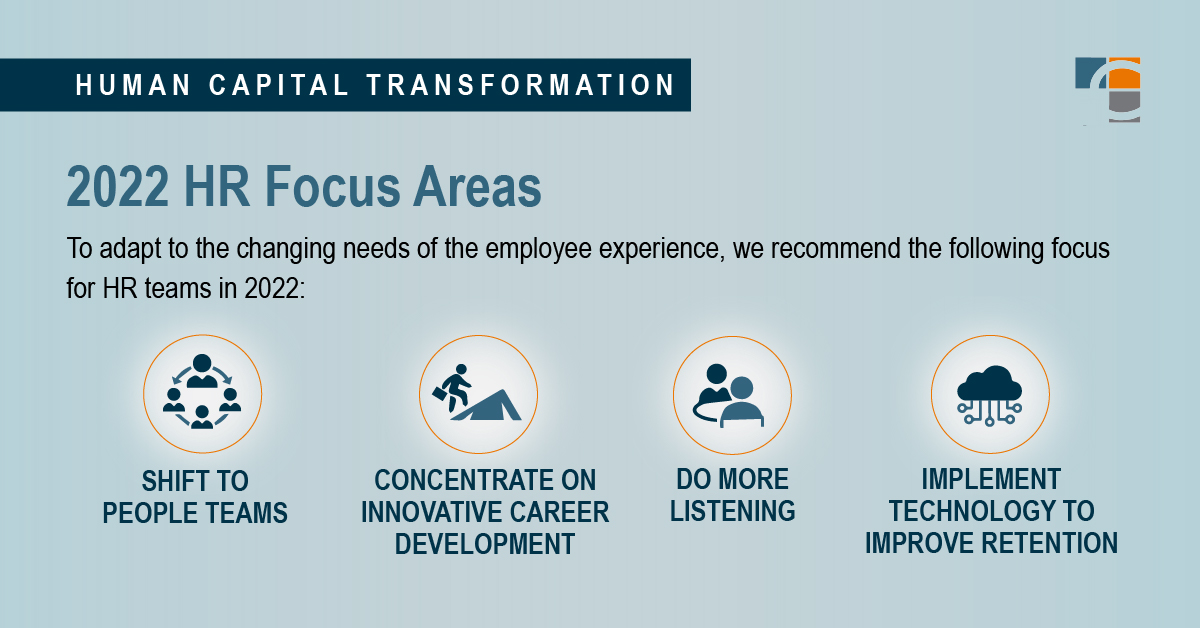 The Shifting Why
How does HR instill company culture, revamp talent acquisition, and appeal to a more diverse set of candidates while supporting a healthy work-life balance?
The key is understanding, above all, what's known as the "shifting why."
Author Simon Sinek started the campaign around "Find Your Why." It's essentially why we show up to work, what drives us, what informs us. And the pandemic has altered the calculus of the "why."
The answer isn't as simple as the:
Paycheck.
Benefits.
Resume.
Growth Potential.
Employees have made significant, existential realizations during the pandemic, including the fact that their "personal why" and their "professional why" are not aligned. This dissonance can lead to disengagement, frustration, and professional fatigue.
Businesses are coming to terms with these changing dynamics, with HR now required to thread the needle between personal and professional "why."
The Pandemic Epiphany
As Associate Professor of Management at Texas A&M Anthony Klotz phrased it, workers have experienced "pandemic epiphanies."
Their identities, their purpose, their attachments to work and work relationships are different. Work invaded their homes and the home lives of their families. As a result, some opted out of traditional career paths and changed industries altogether or decided to start their own businesses – in an image that more closely resembles the "why" they seek.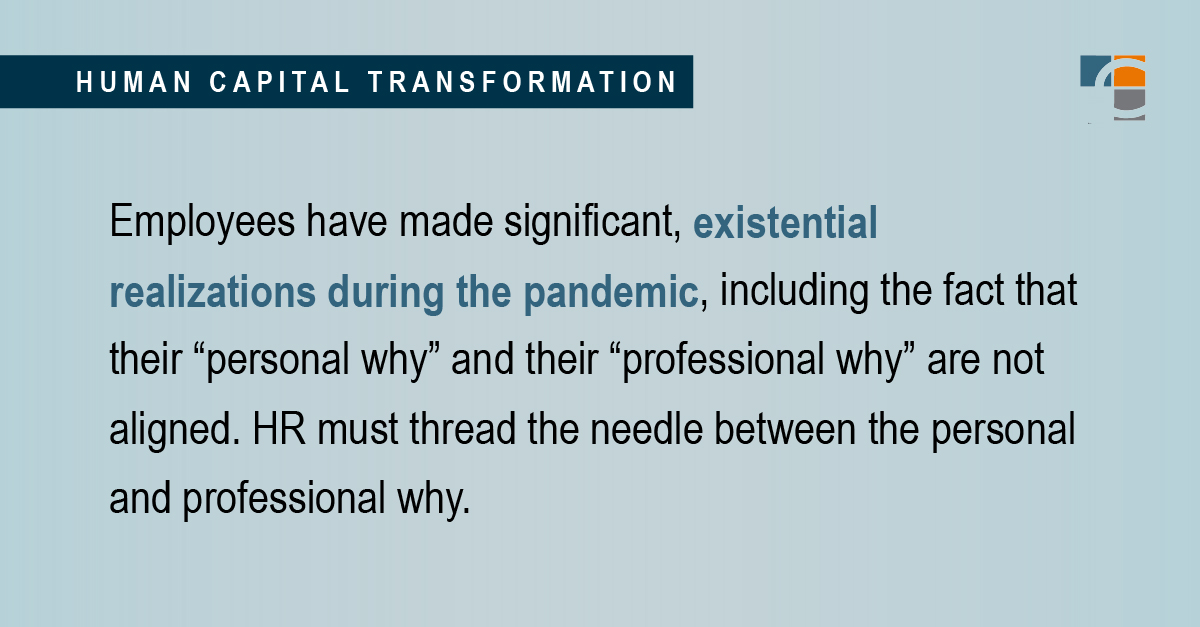 And this begs the question of how the role of HR will shift as the focus on the employee experience changes the way we do business.
What Can HR Do to Evolve?
Companies must proactively determine how to recruit and retain employees who may be unsure about their career futures.
To adapt to the changing needs of the employee experience, we recommend the following focus for HR teams in 2022:
Shift to people teams.
Concentrate on innovative career development.
Do more listening.
Implement technology to improve retention.
Shift to People Teams
As we have seen throughout 2021, many HR teams rebranded to Departments of "People and Culture" to help transition the shift in their focus. A recent article by HR software provider Greenhouse noted, "… traditional HR departments, which have been around for 40 years, have long been focused on ensuring compliance and decreasing liability for the organization. On the other hand, the main objective of People Teams is to maximize the value of employees and drive business results."
People Teams allow businesses to view their viability through the lens of the employee experience, recognizing that "…strong employee engagement and company culture have become a competitive advantage" because people-focused companies are able to manage attrition and attract top candidates.
Companies that prioritize employee experience will recruit and retain top talent, build a competitive edge, and better manage the impacts of a global workforce.
Concentrate on Innovative Career Development
Employee-centric People Teams must accordingly create new career development opportunities for employees to actualize their career goals without having to leave the organization.
Lack of career progression is a top reason employees churn. As employees consider the intersection of their personal and professional "why," they often face the tough decision of leaving a job to pursue a professional dream they don't feel would be afforded to them at their current company.
As internal mobility becomes essential to corporate strategy, companies will need to understand the existing skills, potential skills, and unique career goals of a complex employee base. There are a variety of software tools that support this type of analysis, and many leading ERP systems also have the ability to track skills, interests, and abilities.
To shift to an employee-centric approach, the underlying data infrastructure must be in place to support real-time decision-making.
These functionalities can feed into employee journey mapping initiatives, remaking workplace culture one individual (and their career ladder) at a time.
A thriving People Team will need to develop deliberate programming, systems, and leaders to grow internal mobility in a thoughtful way.
Do More Listening
While extensive research and data is available regarding employee engagement and the shifting workforce, nothing compares to direct input from your team. A thriving People Team in 2022 will proactively solicit feedback and input from their workforce.
One of the primary ways to engage a shifting workforce is to promote dialogue, according to Gartner.
"Two-way dialogue between managers and employees ensures that communication efforts help, rather than hurt, engagement."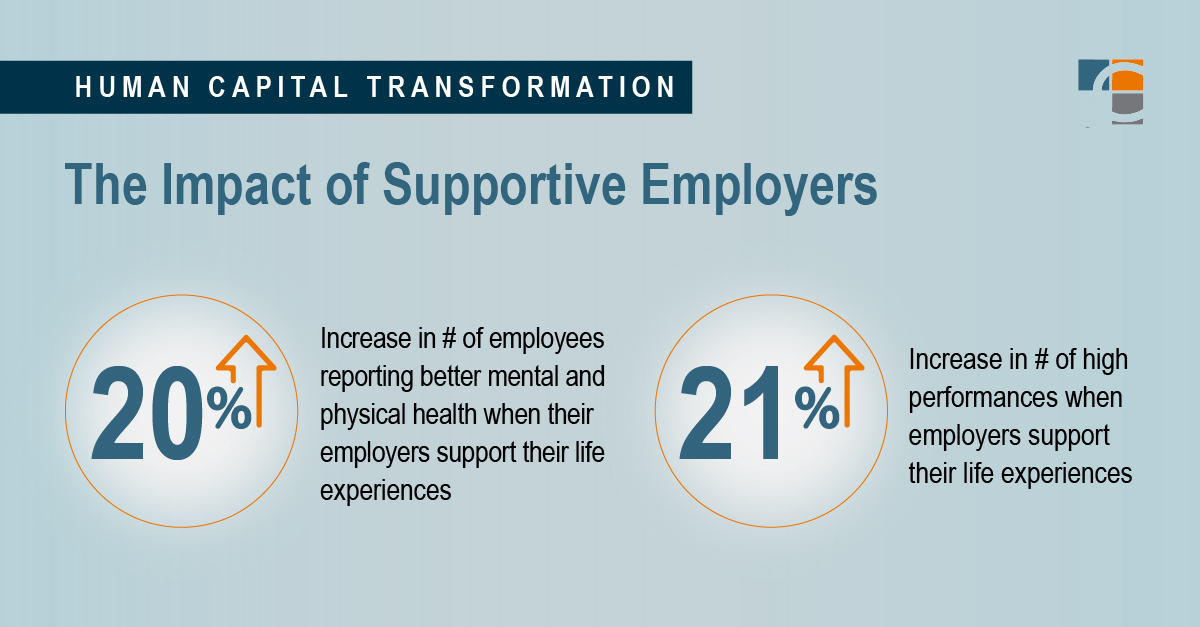 This includes expressing interest in the employee's life experiences beyond their employee experiences. Gartner's 2020 Reimagine HR Employee Survey found that employers can realize a 20% increase in the number of employees reporting better mental and physical health by supporting their life experiences.
Similarly, supportive employers see a 21% increase in high performers, which has a direct impact on the company's ongoing viability.
One of the leading elements that will increase employee engagement into 2022 is the development of a continuous listening strategy.
Managers at all levels must listen to and understand the concerns, anxieties, pain points, and goals of their employees. They must tap into the human side of work.
Companies can do this via automated surveys, frequent check-ins, or group sessions, allowing staff to vent their feelings on topics related to work-life balance.
The key to continuous listening, though, is sincerity. For listening to improve employee experience, it must come from a genuine place of caring – both from the company and the individual manager. Employees can quickly see through superficial attempts to listen, such as an annual survey or a quick "What are you planning this weekend?" at the end of a one-on-one. To truly impact employee experience, listening must be embedded within the culture – and employees must see direct changes to company process or culture as a result of input from the team. Try solutions such as:
Quick pulse engagement surveys once a month/quarter with published results and action steps associated with the findings.
Monthly newsletters called "What We Heard" outlining what leadership has heard recently with associated ideas for resolution. At the end of each, allow employees to vote on their favorite initiatives.
Quick outreach for reaction/ideas after each new initiative is launched, with reaction and dialogue with leadership welcome.
Implement Technology to Improve Retention
Whether it's investing in improved collaboration tools to support remote workers, ensuring that employees have efficient tools to do the work assigned, or developing data-driven approaches to retention, technology remains critical to improvement efforts. It's what drives a holistic digital transformation strategy.
To combat attrition – especially in light of the Great Resignation – lean on data. Analytics from your human resource information system (HRIS) or human capital management (HCM) platform can provide more than surface-level data on employee turnover or retention. These tools can also provide indicators or inferences as to which employees are specifically the greatest flight risks, the reasons why people quit, and the financial ramifications of churn.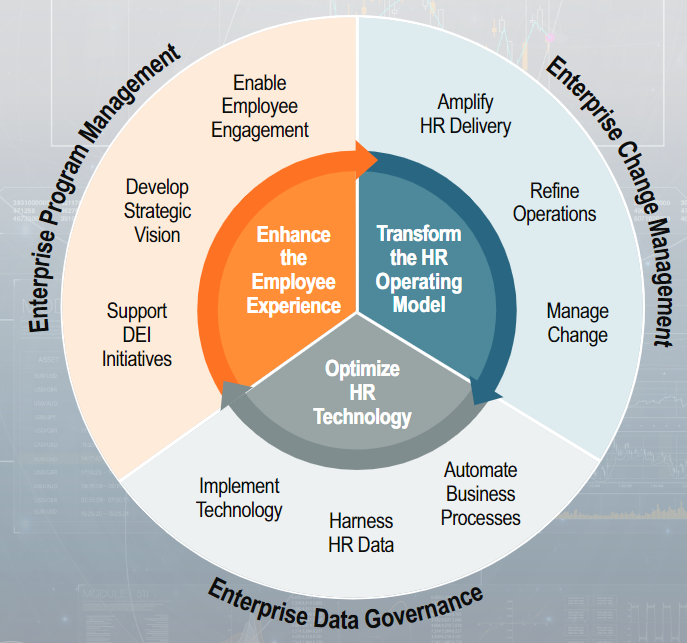 From there, businesses can establish guardrails to prevent additional worker turnover and, in fact, reinvest in internal mobility programs. With these actions, HR professionals can move the needle on the spectrum of disengaged-engaged employees.
This approach requires a solid data infrastructure to capture the root causes of turnover (e.g., consistent listening strategies), the impacts of turnover (e.g., turnover rate, cost of turnover), and the ability to create actionable plans to mitigate turnover (e.g., reinventing HR).
To shift to an employee-centric approach, the underlying data infrastructure must be in place to support real-time decision-making and the ability to make strategic adjustments throughout the annual business cycle.
The onus is now on companies to reimagine their internal systems to operate successfully in a distributed, people-focused model. The HR department is the fulcrum on which these evolutions will occur and the deciding factor for whether employees and employers can jointly meet the personal and professional demands of the future. Together, the work experience must be optimized at each phase of the employee journey.
CrossCountry Consulting is a strategic partner on your journey toward a future-state HR framework. For support on your next human capital transformation project, contact the HR experts at CrossCountry Consulting today.