Rapid business growth enables companies to exceed quantitative objectives, but such expansion often comes at the expense of existing company culture and operations. So while your eye is turned outward on the next business objective, a lingering internal resentment can spoil the rewards.
Talent acquisition sits at the nexus of growth and culture: Headcount increases while team dynamics, workforce management, and business procedures evolve in real time. These evolutions occur in tandem, leading to a level of disruption leaders may be incapable of recognizing or addressing.
Luckily, organizations can mitigate the growing pains of business transformation by planning accordingly, beginning with a talent acquisition strategy that supports all facets of the business.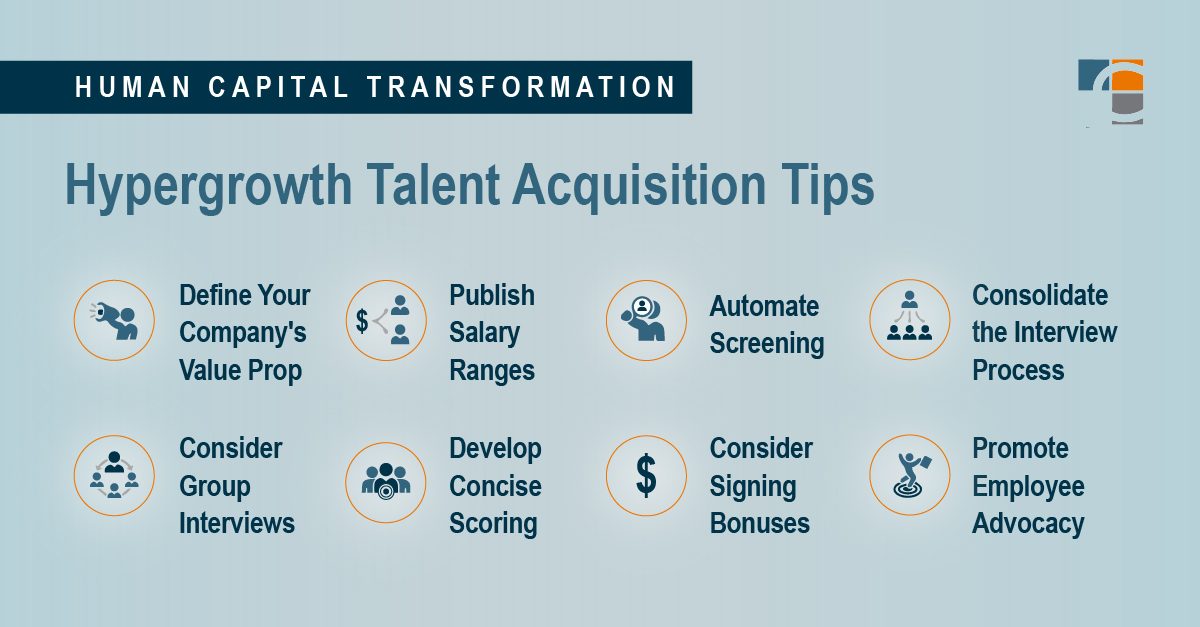 1. Define Your Company's Value Proposition – and Stick to It
One of the biggest challenges of rapid growth is keeping up with hiring demand. When production is high, it can be difficult to anticipate resource needs and manage the pace of hiring.
Some companies end up over-hiring and then need to process layoffs once production stabilizes. Others hire quickly but have difficulty retaining new employees because of poor onboarding and minimal training. More than 55% of companies have experienced talent difficulties resulting from business growth, according to the World Economic Forum.
One of the most important elements of scaling quickly is to define the company's value proposition. A good value proposition should hold up over time – it's not something that should change often.
It's also internal- and external-facing. Value proposition clarity helps define the parameters for why:
New recruits should choose your business over others.
Prospects will see results from contracting with your business.
Other organizations and vendors should partner with you.
Tenured staff should remain.
A good value proposition must be:
Genuine: The value proposition must be sincere and tangible. A business cannot create a value proposition only to have new employees realize after a few weeks on the job that it isn't true.
Consistent: The value should be evident throughout the prospective employee's interview experience and then directly followed up with a consistent onboarding experience.
Meaningful: The impact of the work must be well-defined. Meaningful work drives recruitment and facilitates employee engagement and retention. Roughly 9 out of 10 employees will trade meaning for money, intentionally sacrificing as much as 23% of their earnings in exchange for a work experience that's more meaningful.
Marketed: The reach of your value proposition must be amplified and promoted through multiple channels, like web, social, ads, and referrals.
With only 36% of U.S. employees engaged at work, defining and delivering a high-value, meaningful work experience can be a significant differentiator for your business as you compete for talent. Competition for talent during periods of rapid growth can be fierce, so knowing what unique value you bring to the marketplace and to individual employees is key.
2. Publish the Salary Range
Public discussions internally and externally about employee salaries are often taboo. The hypergrowth stage is not a time to adhere to old business conventions.
Post the salary range for positions so that candidates will screen themselves out, which means less work for you. Additionally, clear salary bands can incentivize candidates to apply if they find that particular band is aligned with their current needs and expectations.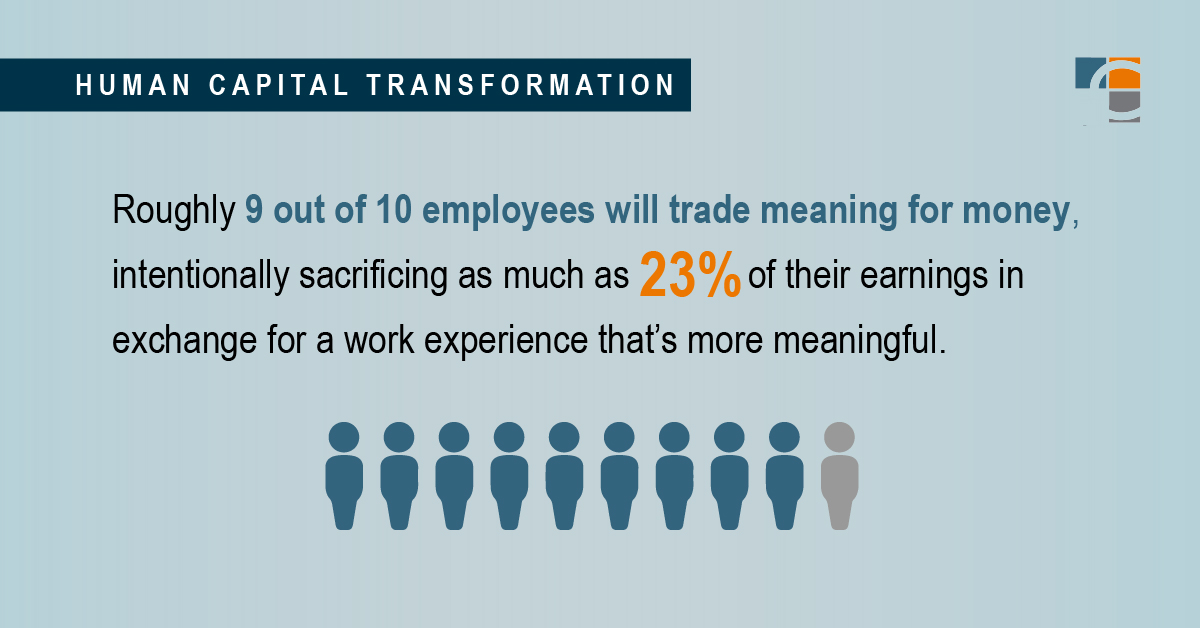 The percentage of companies that do this is quite small, in some industries less than 4%. But the numbers are slowly ticking upward due to the crunch for talent. Organizations on growth tracks can cut through the competitive hiring environment simply by being more transparent. In this way, full transparency is a necessary and effective talent acquisition tactic.
3. Automate Screening
The hiring crunch isn't hitting product or client teams alone – Human Resources and their departmental hiring needs are of course also impacted. External recruiters, too, may be difficult to hire and onboard effectively during a hypergrowth phase. How can you hire when your hiring teams aren't scaling with the demand?
As much as possible, look for ways to automate the screening process to maximize the hours teams dedicate to the interview process. A few ways to integrate automation into your screening process include:
Leverage reference-checking software.
Provide surveys for applicants to complete in lieu of screening calls.
Implement automations and plugins to post on several types of job boards with one click.
It's estimated that nearly 90% of resumes are unqualified for the role – before any call happens. Yet, someone (or some tool) must still scan those resumes. Additionally, recruiters spend 23 hours on average screening resumes for a single position.
Automation is imperative to scalability, including in the hiring process.
4. Consolidate the Interview Process
In a hypergrowth climate, the interview process must be streamlined to place candidates in seats and avoid months-long interview/deliberation processes, which might be the case at some organizations. Processing higher volumes of applications can be accomplished via automation, but the next few hiring steps are typically the most labor-intensive.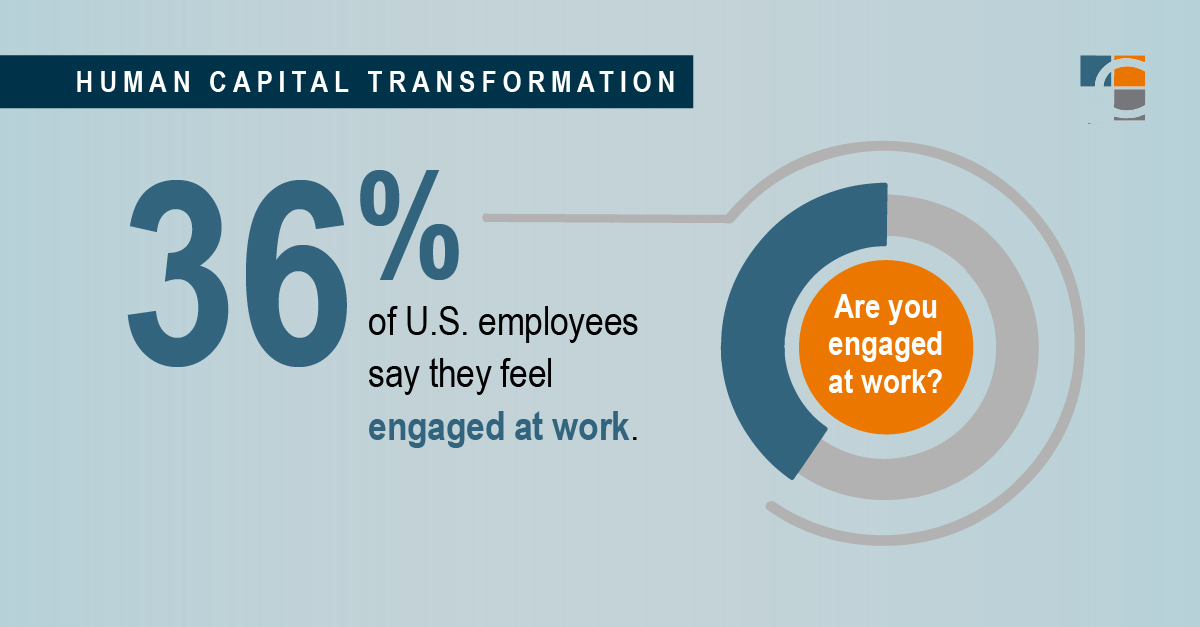 Opt for interviews within one day instead of consecutive discussions over multiple days. With a higher concentration of people attending individual calls on the same day, there's no need to schedule subsequent one-on-one interviews. This simplifies the process.
While panel interviews can reduce the number of meetings, avoid having too many people participate, as discussions can become disruptive and unhelpful. Task a core group of people to make end-to-end hiring decisions. A talent acquisition manager should own the recruitment process while partnering closely with each respective hiring manager to move the process forward at all times.
Creating a consistent set of questions by job profile can also consolidate the interview process. Interviews can be made more efficient because there is a clear structure for the interview team to follow. This can also allow the interviewers to delegate a colleague to sit in for them if they are not able to participate due to conflict.
By implementing these changes, your team can consider cutting the number of steps by one-quarter or one-third as a baseline, allowing qualified candidates to reach the offer stage faster and keeping internal staff operating as efficiently as possible.
5. Consider Group Interviews
While higher-skilled, commercially important positions may benefit from individual interviews, there's also a case for larger group interviews for other types of roles.
For example, interviewing multiple candidates with multiple hiring managers in attendance can work well for high-volume roles such as entry-level positions that do not have many unique requirements. Rather than staggering successive meetings with various hiring managers and reviewers, a group meeting upfront can weed out applicants and gain consensus sooner.
These interviews can typically be shorter in duration and create efficiencies for determining top candidates.
Again, this model isn't the right fit for all roles, so calibrate your process to the type of position in question.
6. Develop Concise Scoring
Early-stage companies may not have had the bandwidth nor acumen to formalize an interview scoring process. But as the business moves into continued growth, a lack of formality will become a serious constraint.
A scoring system is commonly used to support hiring decisions and to add a transparent, quantitative component to the talent acquisition process. The key here is to never over-engineer: A concise scoring sheet does the job.
Coupling signing bonuses with a comparable incentive program for existing staff can avoid conflicts with internal company culture.
The Society for Human Resource Management, Indeed, and Smartsheet offer simple, free, scoring templates.
A scoring model should be consistent across all positions and seamless to use, helping to organize and streamline the decision process.
7. Consider Signing Bonuses
Signing bonuses increased in popularity throughout 2021 as competition for talent escalated. A new variant of the signing bonus is providing smaller-value bonuses for hourly positions. In many cases, the cost of signing bonuses is insignificant compared to the cost of turnover and lost revenue from the inability to meet production goals due to talent shortages.
The right candidate exists for every role, but today's market demands innovative incentives to total compensation packages, from entry level to the C-suite. A hiring bonus can also help activate passive candidates who may not initially have been interested in the company or the role. This competitive differentiation allows you to tap into a formerly dormant talent pool.
It's important to consider the impact of increased financial incentives and transparency for potential hires on your current employees as well. Coupling signing bonuses with a comparable incentive program for existing staff can avoid conflicts with internal company culture. In other words, scaling talent acquisition should be done adjacent to retention efforts, so all current and prospective employees are meaningfully compensated.
8. Promote Employee Advocacy and Referrals
Referrals can optimize the talent acquisition process by:
Qualifying the talent pipeline without needing to engage HR just yet.
Expanding company culture organically.
Reducing total cost of hire.
Shortening time to hire.
Some of the most effective talent acquisition resources are easily on hand, ready to be called upon. By designing a recruitment marketing program that leverages non-HR professionals, leadership enables those same professionals to have capacity for other tasks within the interview process.
Plus, employees have extensive social and professional networks – often 10 times as large as official company networks. They know (and have worked with) quality talent, and, in many ways, they are all recruiters in their own right, wearing the employer brand on their sleeve.
Culture thus fuels talent acquisition. A win-win.
For expert support on your human capital transformation journey, contact CrossCountry Consulting.