As finance and accounting professionals can attest, the period-end close process is too often rife with inefficiencies such as poor data management between teams and disconnected technology systems.
There's no shortage of period-end close hurdles, ranging from tedious to adverse. For most organizations, those hurdles can be bucketed into three categories:
Manual.
Disorganization.
Time Delays.
When multiple challenges begin to converge, the outcome can cripple the process. Progress is halted in its tracks and confusion and frustration manifest, resulting in a domino effect across the department. Additionally, the impact on team morale can create further issues, manifesting in a sub-optimal close process.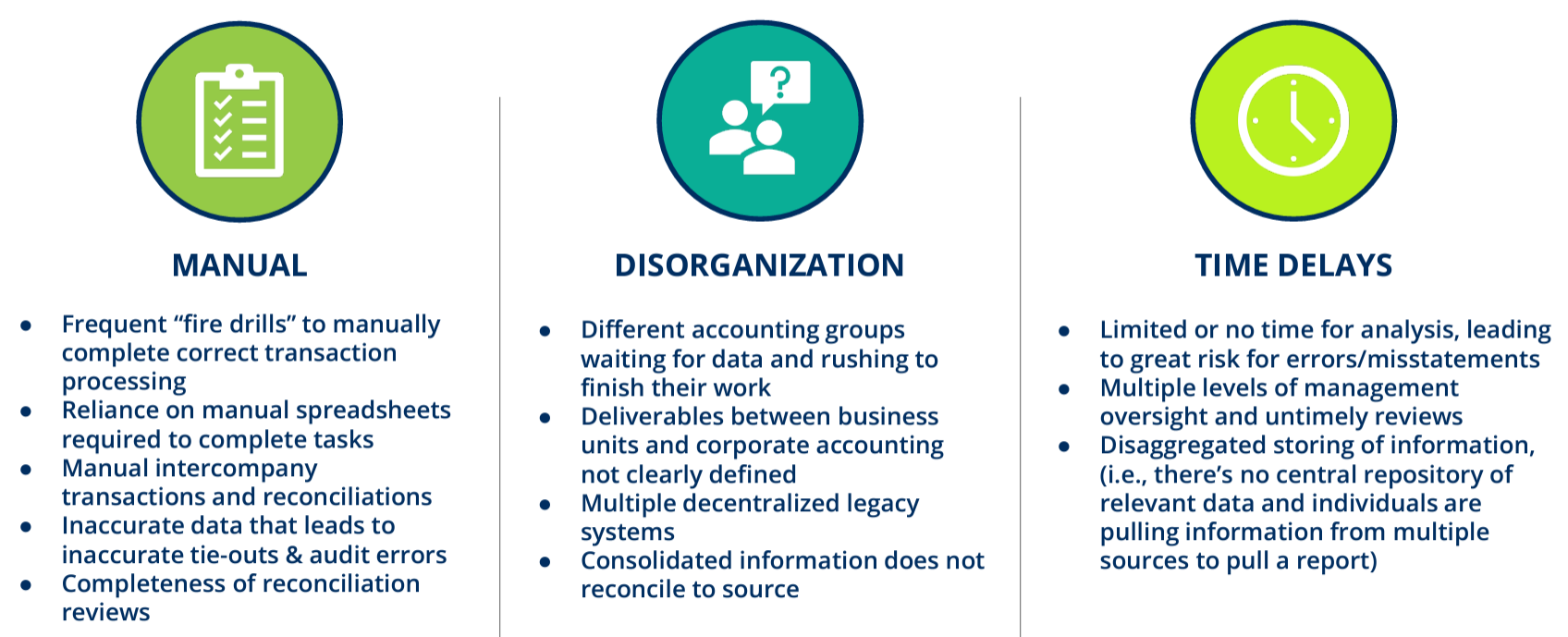 Survey findings from a CrossCountry Consulting-FloQast webinar with more than 500 attendees shed light on the severity and pervasiveness of the top issues negatively impacting the close process. Nearly 60% of respondents cited "manual processes" as the chief challenge they face. Followed by 25% who cited time delays as their top challenge.
Period-End Close SOX Control Requirements and Challenges
These close process challenges can be even more costly for public companies that must comply with SOX. The additional oversight, reviews, and reporting of financial statements in accordance with SOX heightens the need for greater clarity, efficiency, and standardization during the close process.
Public entities with adolescent or inefficient SOX controls might be capable of performing the bare minimum compliance requirements, but the process is rarely smooth, standardized, or fully optimized.
Key technology investments can optimize financial close while simultaneously supporting SOX compliance.
How Technology Supports SOX During the Close Process
A robust close management platform can help reduce errors and streamline financial reporting to great effect. To facilitate SOX compliance and enhance the close process even further, consider these additional measures:
Leverage other reporting tools integrated with close management software.
Capture and maintain evidence of review within software.
Use electronic timestamping of reviews to document and verify reviewer signoffs and lock documents to prevent editing of the document after review.
Accelerate activities in the close process by enhancing standardization and automation technologies to optimize repetitive control activities.
The Benefits of Close Management Software for SOX
Software should be implemented for a holistic purpose rather than a modularized point solution for individual elements of the close process. In this way, it benefits accountants and auditors alike.
When exploring which systems to implement and which levers are most immediately critical to pull, it's important that today's technology decisions are capable of scaling to tomorrow's issues. Close management software that offers a range of near- and long-term benefits can ensure greater ROI from the investment and greater agility to meet the evolving demands of close, compliance, and reporting.
Illustrated below are some of the most prominent capabilities required in a close management software and the benefits derived from them: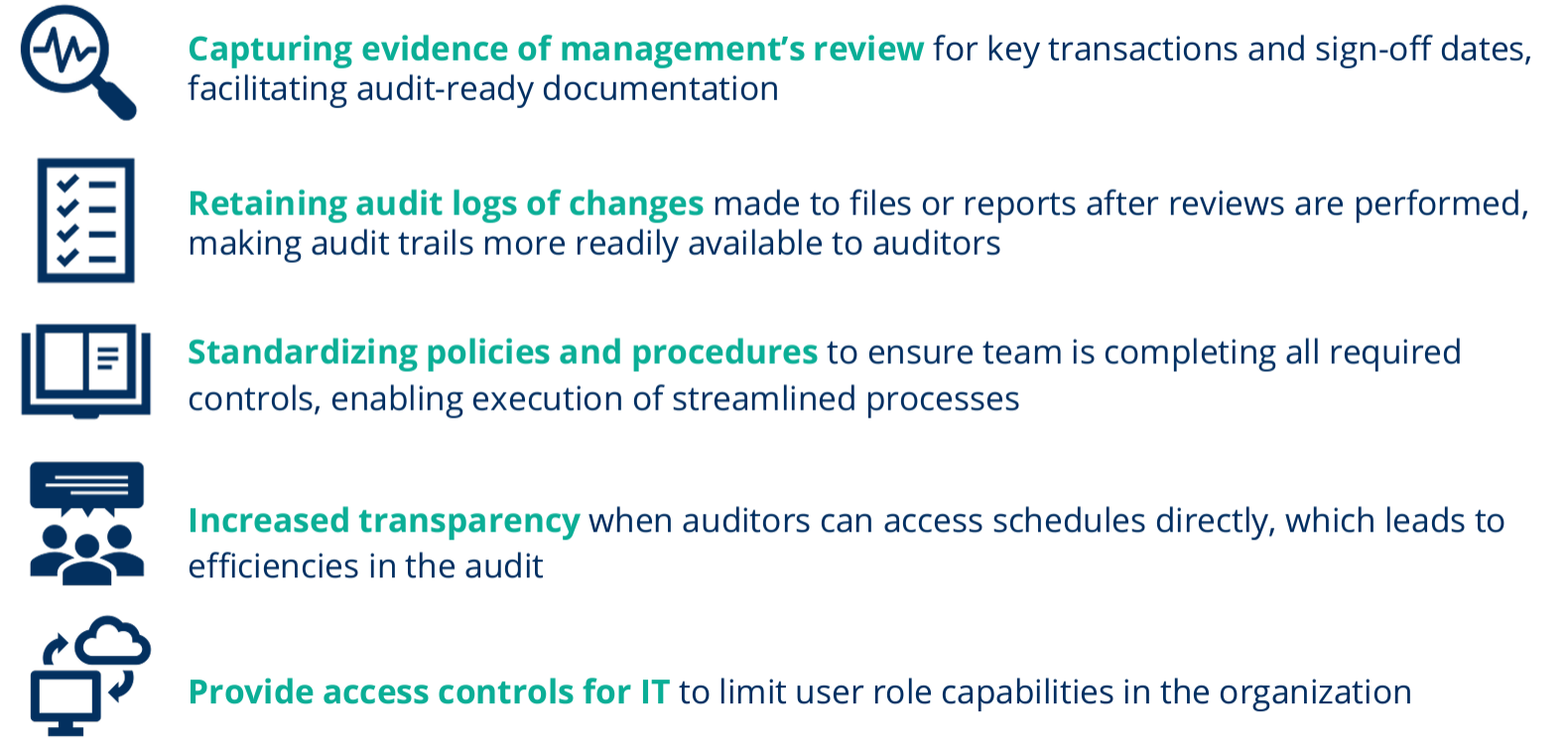 For expert SOX or financial close and reporting support, contact CrossCountry Consulting.