Background
On March 21, 2022, the Securities and Exchange Commission (SEC) proposed rule changes that require registrants to include climate-related disclosures in annual reports and/or registration statements. The proposal continues the evolution underway in the world of Environmental, Social, and Governance (ESG) issues. The SEC has increased its activity in more recent years related to ESG issues.
The timeline below shows the incremental steps taken by the regulators to get us to the March 2022 proposal.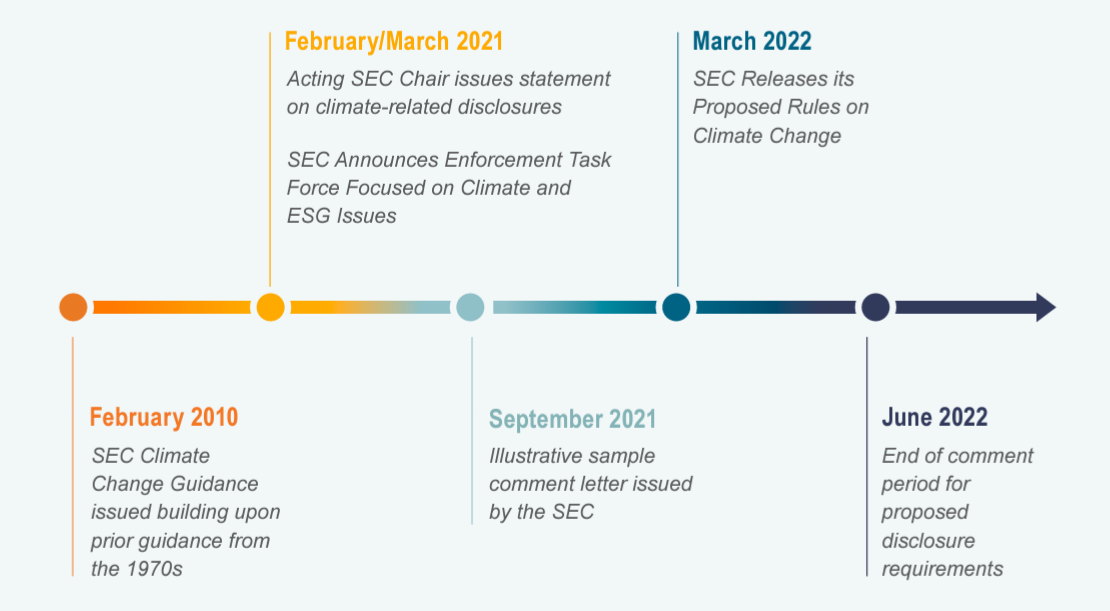 Proposed Disclosures
These proposed new disclosures are comprehensive and include information about a company's governance and risk management process, impact of climate-related risks on the business, the financial statements, strategy, and the direct and indirect greenhouse gas emissions of a registrant.
The disclosures impact both the financial statements and other non-financial sections of the relevant filings. The summary below provides an overview of the disclosure requirements that are intended to provide a consistent and comparable approach for registrants and investors alike.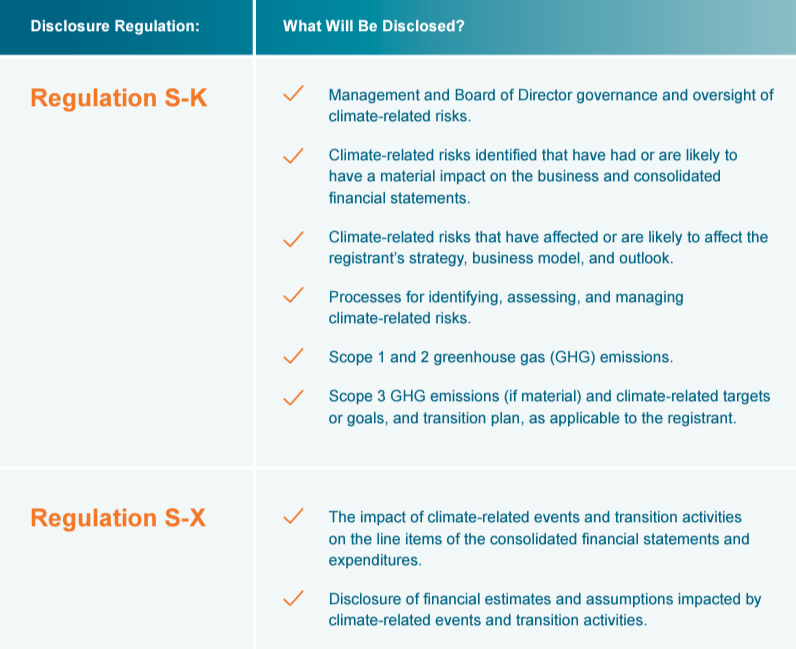 Compliance Timeline
The SEC has proposed a gradual timeline for implementation, dependent on the registrant's filer status. The phased-in compliance dates differ for the several types of proposed disclosures, Scope 3 GHG emissions, and assurance on the Scope 1 and 2 GHG emission disclosure.
The proposed requirements relate to all periods presented in the annual report or registration statement. The dates for compliance in the table below are based on the presumptions that the regulations will be adopted effective December 2022 and the registrant has a December 31 year end.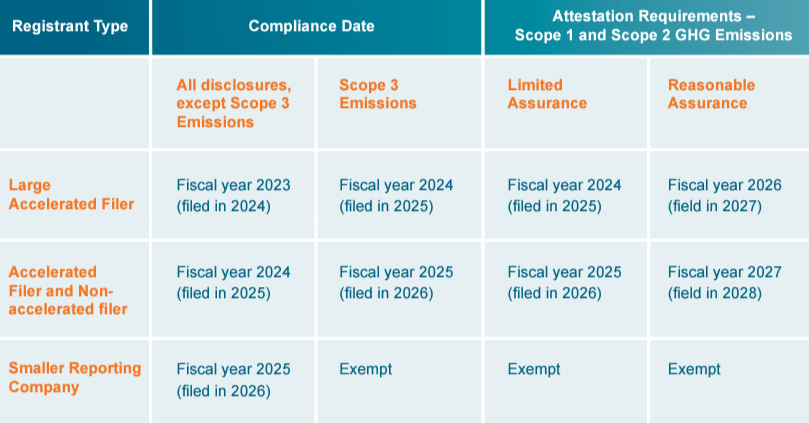 What Is Next?
While the final rule may change some sections of the proposal, now is the opportunity for companies to prepare themselves for the new requirements. Companies can start preparing themselves by understanding the requirements and changing processes related to data collection, reporting, and control activities. Additionally, governance changes may be required to ensure proper oversight of climate-related disclosure efforts.